Services of the Hotel Patio Andaluz Quito, elegance, comfort & luxury
Luxury Rooms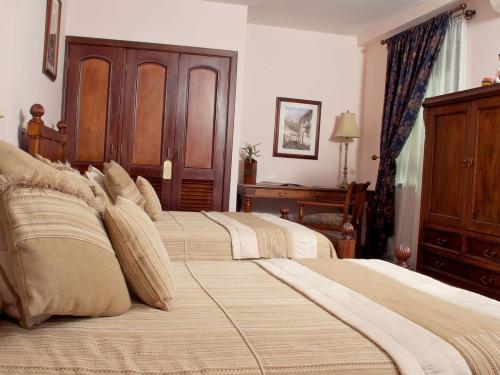 We have 32 comfortable rooms (11 Suites and 21 Standard Rooms) and their complementary services, offers the guest the best colonial style.
Comfort and elegance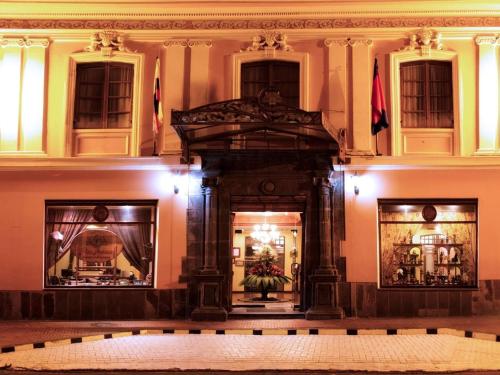 Enjoy your stay, visiting our varied environments: Solarium resting place, reading room "Guayasamín, La Tienda del Patio, Latin American handicrafts, and all our facilities.
Restaurant
A distinguished atmosphere with excellence in service at the Rincón de Cantuña Restaurant, variety of typical national dishes and international food. From 06:30 to 22:30
Pub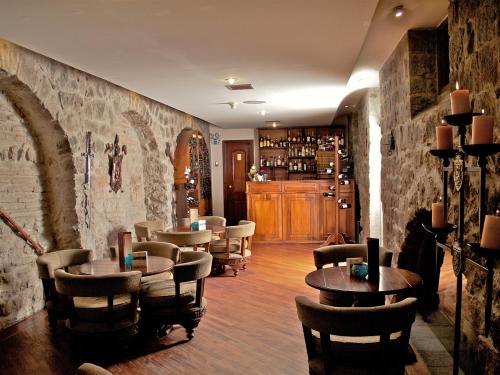 The best environment to enjoy the most delicious tapas, cocktails and wines in the Cava Marquéz de Jeréz. From 2:30 p.m. to 10:30 p.m.
Cooking lessons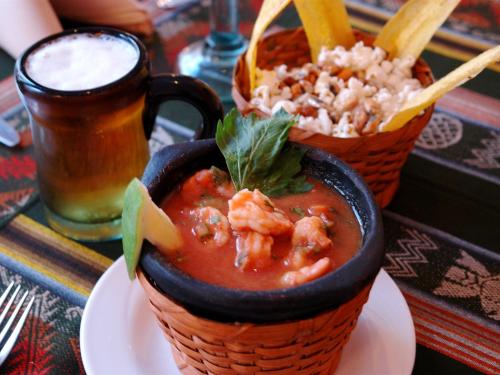 Cooking classes of traditional dishes for our guests.
Medical assistance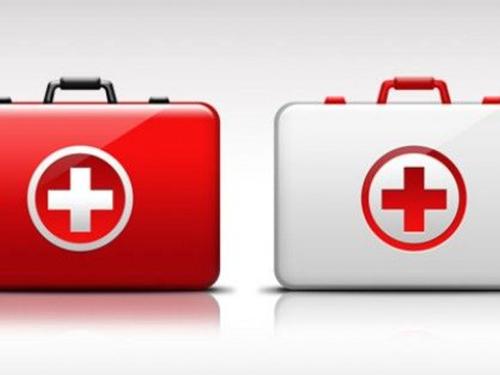 Medical assistance for our guests 24 hours a day. Value not included in our rate.